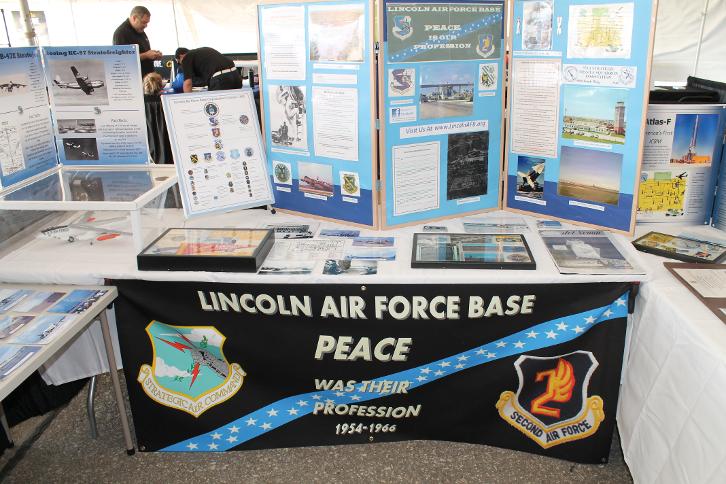 Welcome to the
Lincoln Air Force Base Online Museum
Lincoln, Nebraska, U.S.A.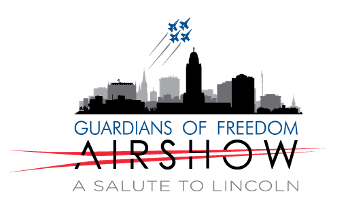 During the 1950s and 1960s, the city of Lincoln, Nebraska was at the very forefront of the Cold War. Its airport activated during World War II as an Army Air Field before closing in 1945 only to be brought back to life as one of America's most important nuclear bomber bases by 1955.

A fleet of B-47 Stratojet bombers crowded the now empty Air Park West tarmac awaiting the call to attack. Its KC-97 tankers stood by to support the aerial might of the U.S. Air Force. By 1962 it had also possessed an arsenal of Intercontinental Ballistic Missiles which stood on alert ready to fire at a moment's notice. The U.S. Army itself watched over the base and the city with its powerful Nike-Hercules Surface-to-Air missiles.

In 1964 the call came to end operations at Lincoln Air Force Base and it closed in June 1966. 25 Years later the Cold War itself ended. In the end the base had succeeded in its mission of preventing another cataclysmic world war.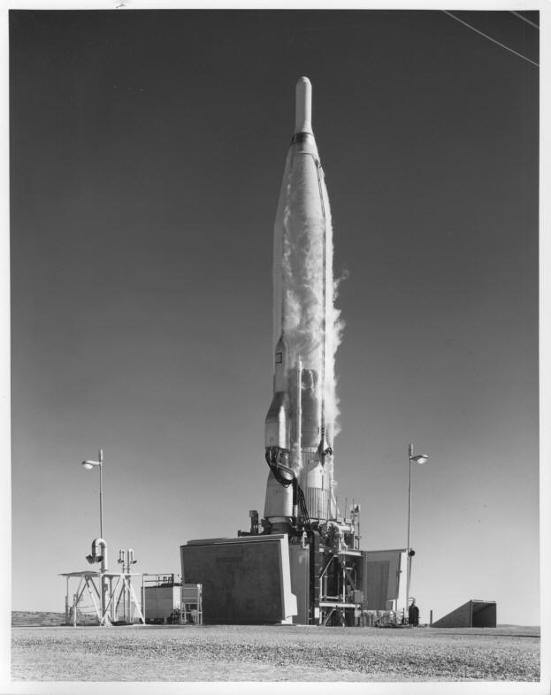 An Atlas-F missile out of its silo during a "propellant loading exercise"
- An interesting fact about the Atlas is that its internal fuel and oxygen tanks gave the missile much of its ridgid shape, meaning the missile could not stand upright on its own (the metal skin was no thicker than a dime in some places, this was done to save weight). During this exercise, the missile's internal liquid oxygen tank was filled with a non-volatile nitrogen gas to maintain its shape, but in order to fire liquid oxygen was pumped in which readied the missile for firing. This was a dangerous task -Photo from siloworld.net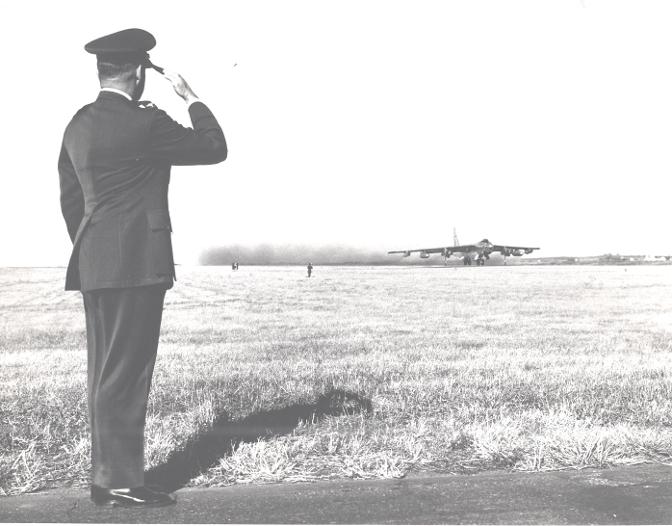 Col. Clifford James Moore, Jr., 98th Vice-Wing Commander salutes the last B-47 to serve at Lincoln on December 7th, 1965
(Photo by Jim Dunlap)

News:
Added a new
818th Medical Group
page
3/22/2016 - Made a new "Contact Us" function on lower-left of page, navigation updates, veterans stories added to "History" link at top.
We are on the lookout for the serial number of a C-47 that used to be on display at the base, located once behind the chapel near the main gate. If you have any photograph please let us know! Marion Brown has a great page of Lincoln AFB "museum" aircraft that once were at the base but have been long since removed.
Visit here.


Come visit our
"virtual"
actual museum artifacts we hope to find a home for someday!
Developing a new page for the
818th Food Services Squadron
Also wanted to update a link to a great Lincoln AFB site at
www.lincolnafb.com
This guy is doing a great job and has much more on Lincoln AAF than I do, check it out!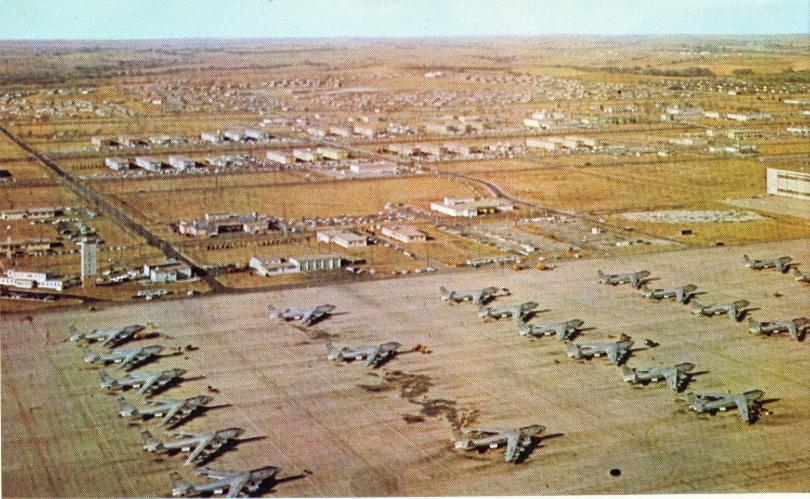 A look at the Lincoln flightline about 1963, note base operations on the far left near the tower, fire station #1 near left center, the 307th hangar on the far right and the lines of barracks in the background - Photo by James Dunlap
________________________________________________________________________
To preserve the history of the former Lincoln Air Force Base located in Lincoln, Nebraska, U.S.A. from 1954 to 1966 along with its veterans and workers through research, documentation and education.
In addition, to preserve the history of the former Lincoln Army Air Field, the 6th Missile Battalion/43rd Artillery U.S. Army and the overall Cold War history of the Lincoln, Nebraska area.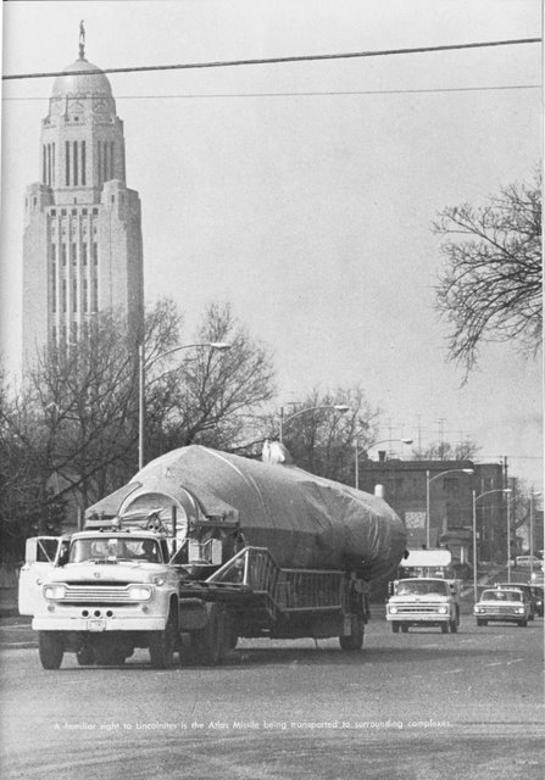 An Atlas-F Missile passing the Nebraska State Capitol on its way to a silo in Eastern Nebraska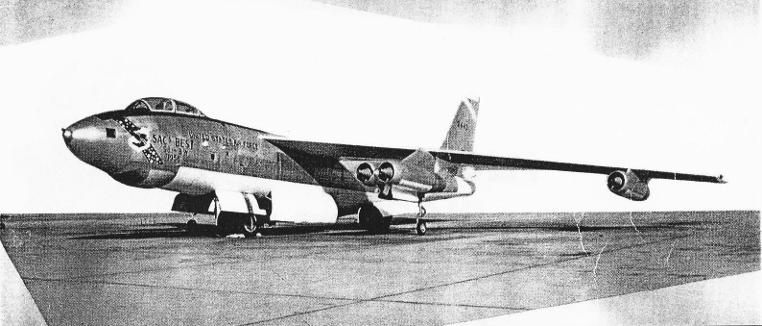 Contact Me at
LAFB@Lincolnafb.org
Note: Due to time constraints I might not be able to reply immediately!