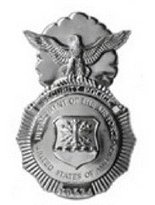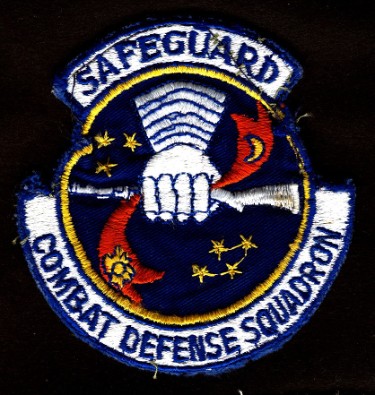 818th Air Police Squadron / 818th Combat Defense Squadron

Activated: October 11 1954
Re-designated: September 1 1958 (Combat Defense Squadron)
De-activated: March 25 1965

Special Thanks: Dave Albanese 818th CDS 1962-1963 who has contributed much to the online museum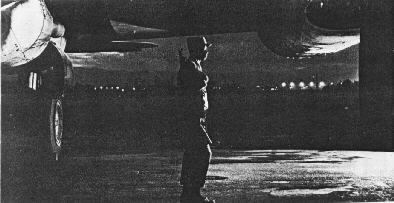 A typical carbine-armed sentry watching over a KC-97 at Lincoln. Standing the lonely guard during even the darkest, coldest nights.

(Photo sent in by Dave Albanese)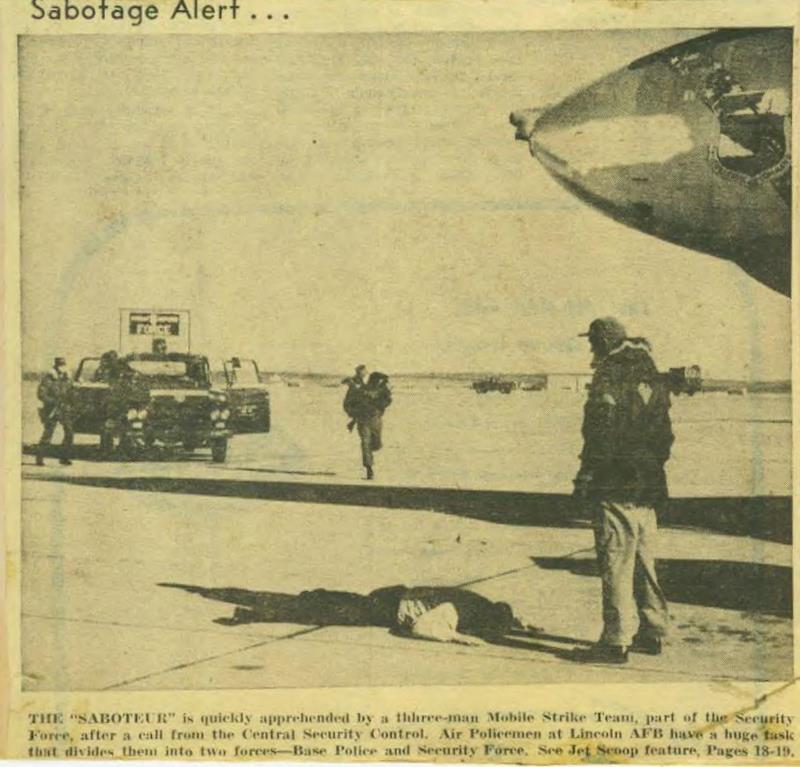 Caught! Security teams rapidly respond to a saboteur alert on the Flightline. (Photo sent in by Dave Albanese)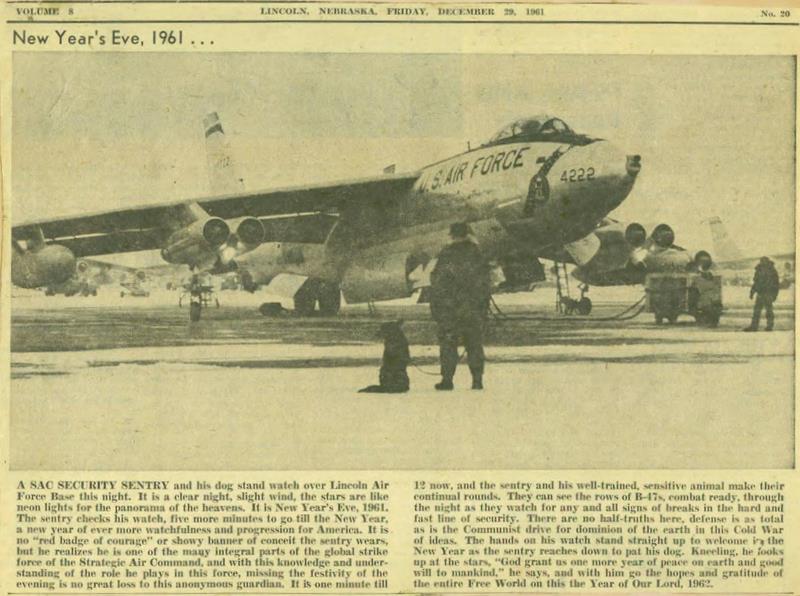 Another sentry and his guard dog on the flightline, K-9 units played a crutial security role on the flightline and in secure areas as well. While entanglement with a guard was bad enough, the German Shepards were a force to be reckoned with.

(Photo sent in by Dave Albanese)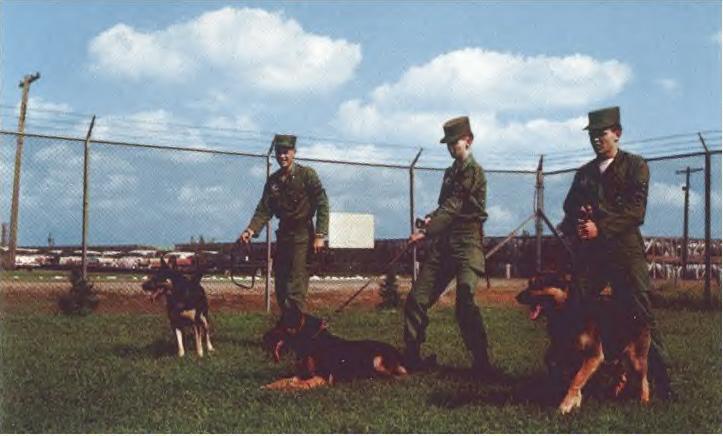 Guard dog training at Lincoln (directly east of Bowling Lake, remains in service today with the Lincoln Police Department). I believe one of the men in this picture was Dave Albanese of the 818th CDS who has provided great help to the website.
Mission:
To provide security, defense and policing services to the base out of the Provost Marshal's office (located near the north-eastern end of the base).

Commanders
History
:
The primary mission of the Air Policeman at Lincoln AFB was to offer security and law for and sometimes against lawbreakers at the base. In addition due to the tense times, security forces were armed with carbines and even sub-machine guns (albeit typically for show) patroling the sensitive areas of the base including the flightline and nuclear weapons storage sites.

Sometimes "sabatours" or men disguised as such attempted to infiltrate sensitive areas to test security.

Combat Security also ensured that the "two-man" rule, meaning that no single person could be near a nuclear weapon, was enforced.

While changing its mission name in 1958 to the 818th Combat Defense Squadron, in name there were Air Policemen and CDS crews. In fact an Air Policemen substation was established at the Lincoln City/County jail to take lawbreaking airmen or officers back to the confines of the base provost marshal's office.

Links