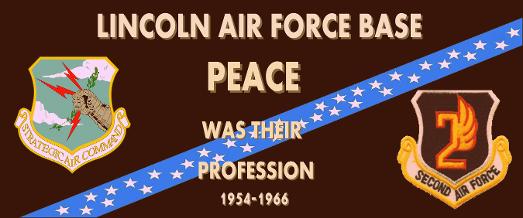 Welcome to the Lincoln Air Force Base

Legacy Project
Established 2000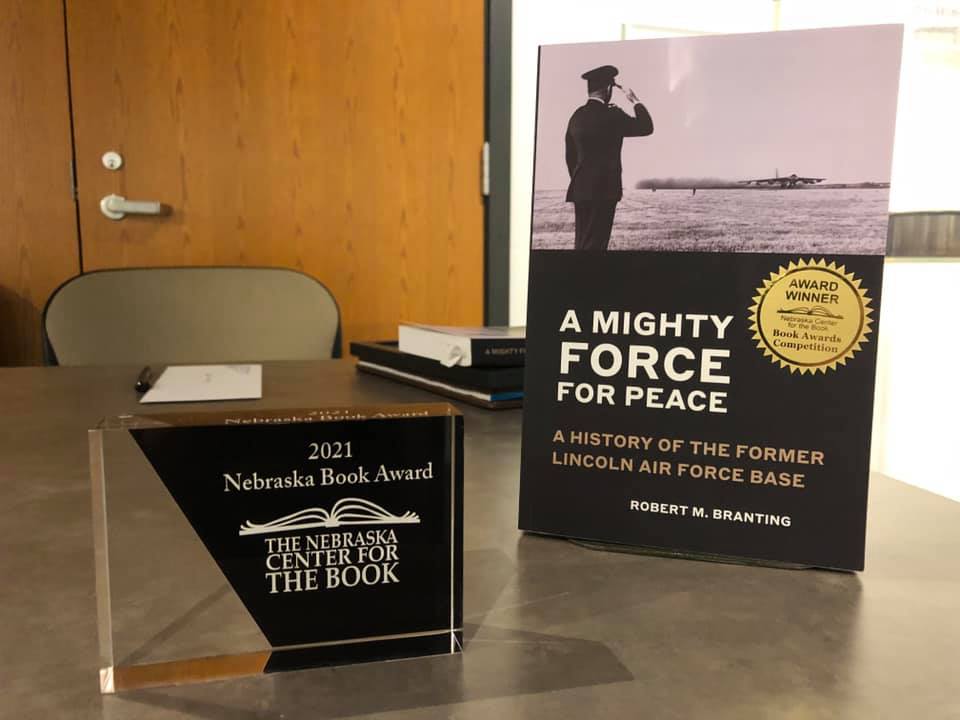 A Mighty Force for Peace: A History of the Former Lincoln Air Force Base won the 2021 Nebraska Book Award for Non-Fiction Military History
IT'S HERE!
We're pleased to announce 'A Mighty Force for Peace" is now available for public sale!
"A Mighty Force For Peace" - Is not only a comprehensive story of the former Lincoln AFB, but an in-depth look at the details of the average Strategic Air Command bomber base that existed throughout America in the 1950s and 1960s.
Consider a small donation to help maintain the site, funds will be used to offset web-hosting fees.
Thank you, and enjoy the site!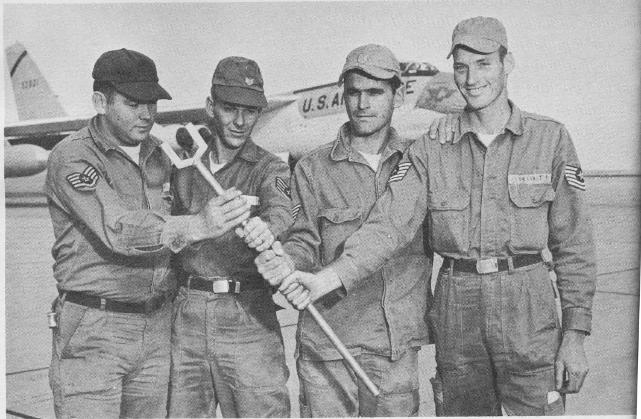 B-47 crew chiefs battle over rights to represent Lincoln during the 1959 SAC Bombing and Navigation Competition. A yearly contest between all SAC units, the 307th Bomb Wing at Lincoln would win "Best Bomb Wing" honors in 1959

From 1954 to 1966, Lincoln, Nebraska was home to Lincoln Air Force Base. Lincoln was regarded as one of America's most important bomber bases of the 1950s with

100 Bombers
40 Tankers
12 ICBMs
and 6,200 Servicemen

With Nike anti-aircraft missiles standing guard nearby, the airmen and officers of Lincoln AFB stood long guard awaiting the call they hoped would never come, to fight World War III.

In 1966 the base closed becoming Lincoln Air Park and Arnold Heights. Explore the Force for Freedom you never knew existed
.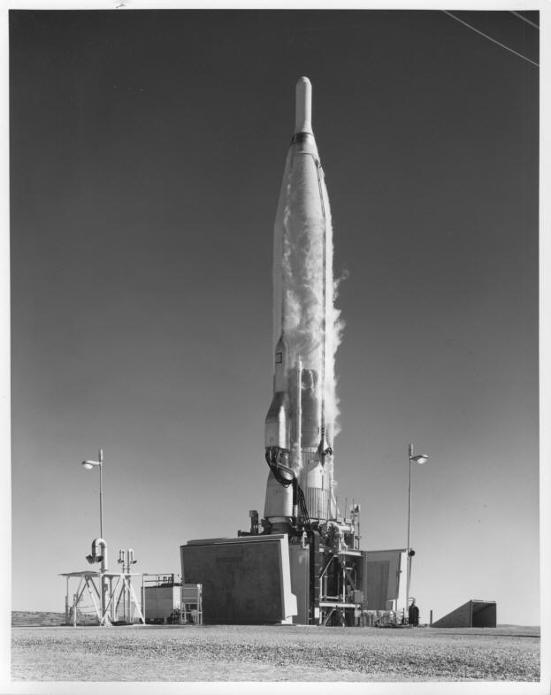 An Atlas-F missile out of its silo during a "propellant loading exercise"
-Photo from siloworld.net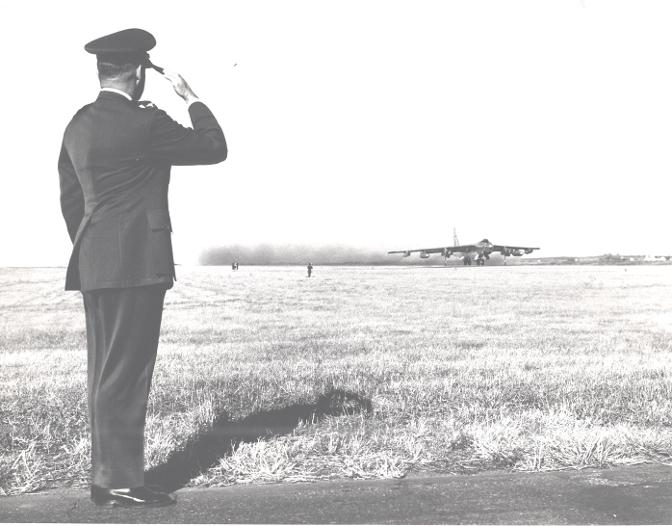 Col. Clifford James Moore, Jr., Base Commander, salutes the last B-47 to serve at Lincoln on December 7th, 1965
(Photo by Jim Dunlap)

307th Bomb Wing Association Website "Lifeboat" project underway:
To help preserve the history that they have already written, some aspects of the
307th BW Assoc. website
are being archived
here.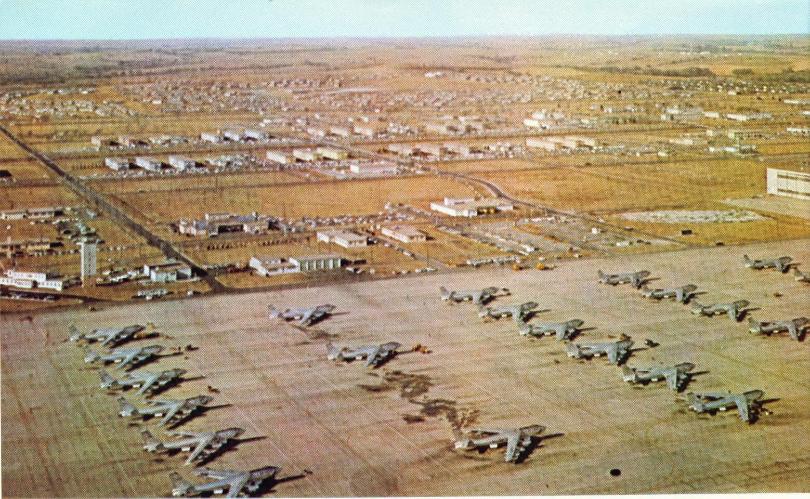 A look at the Lincoln flightline about 1963, note base operations on the far left near the tower, fire station #1 near left center, the 307th hangar on the far right and the lines of barracks in the background - Photo by James Dunlap
________________________________________________________________________
To preserve the history of the former Lincoln Air Force Base located in Lincoln, Nebraska, U.S.A. from 1954 to 1966 along with its veterans and workers through research, documentation and education.
In addition, to preserve the history of the former Lincoln Army Air Field, the 6th Missile Battalion/43rd Artillery U.S. Army and the overall Cold War history of the Lincoln, Nebraska area.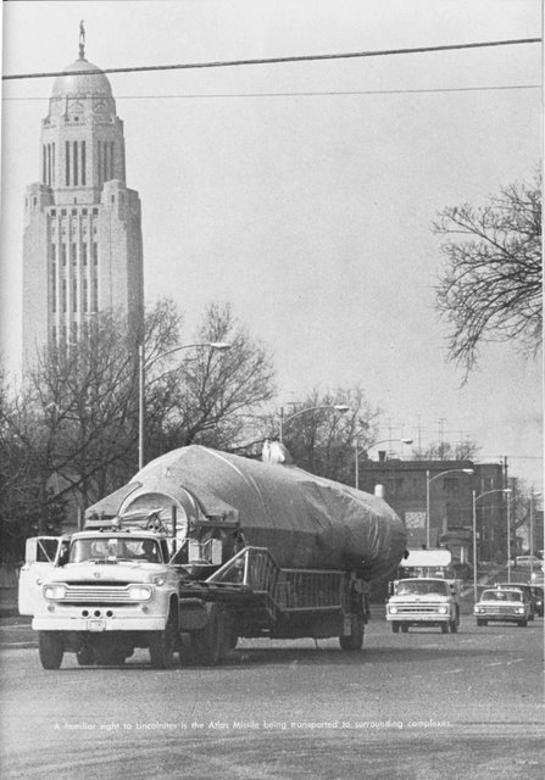 An Atlas-F Missile passing the Nebraska State Capitol on its way to a silo in Eastern Nebraska

Stay Tuned for new updates and construction!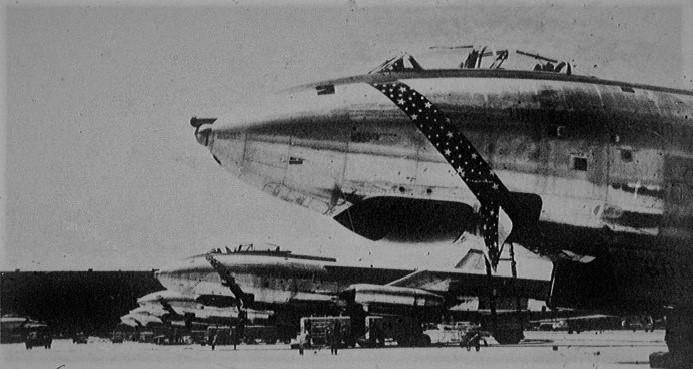 Copyright (c) Robert Branting Lincoln AFB Legacy Project 2022