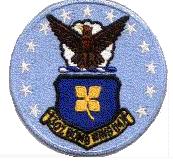 307th Bombardment Wing (Medium)
Established: January 28 1942 (as 307th Bomb Group)
Established at Lincoln Air Force Base/Attached 818th Air Division: November 20 1954

Departure at Lincoln Air Force Base/Detachment from 818th Air Division: March 25 1965



History
Known as the "Long Rangers" the 307th Bomb Wing originated during the dark days of World War II when it served in the pacific theater. After the war it was one of the few bomb groups to survive demobolization and served at MacDill AFB in Florida supporting the anti-submarine mission with B-29s. It was soon called up in a medium bomber capacity to serve in the Korean War. From Okinawa the 307th bombed North Korean targets and remained in theater until the end of hostilities. In 1954 the group disposed of its B-29s and was transferred to Lincoln AFB where it soon trained and was equipped with B-47s. It participated in various operations and won the Fairchild Trophy for best overall bomb wing in SAC in 1959.

In 1961 a PACCS (Post-Attack Command and Control System) mission was added where EB-47L aircraft were added to the roster. The 307th served on at Lincoln until March 1965 when its role in nuclear detterence ended.

The 307th was once more activated in Thailand as the 307th Strategic Wing to support operations in the Vietnam War. With the fall of the south and the overall departure of U.S. Air Force aircraft the 307th once more de-activated in 1976.

Links
Recovered 307th Bomb Wing Association Pages:
Units
307th Field Maintenance Squadron
307th Organizational Maintenance Squadron
307th Armament and Electronics Squadron

307th Bomb Squadrons
(4) in total - Special Thanks to Terry Horstead for patches

424th Unit Patch provided by Mike Gingrich of the 307th BW Association, originally from Col. Glen Lally who was the 424th commander for most of its duration. Special thanks to both of them.


370th Bomb Squadron
_______________________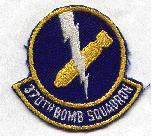 371st Bomb Squadron
_______________________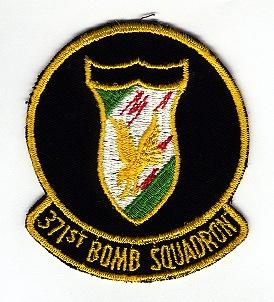 372nd Bomb Squadron
_______________________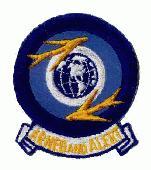 424th Bomb Squadron
_______________________