Lincoln's Aviation Past
A look at other famous and not-so-famous flying places in and around Lincoln from the early days of flight to today
Arrow Airport
Arrow Aircraft Corporation
Union Airport
Paige Field
1959 Airport Proposal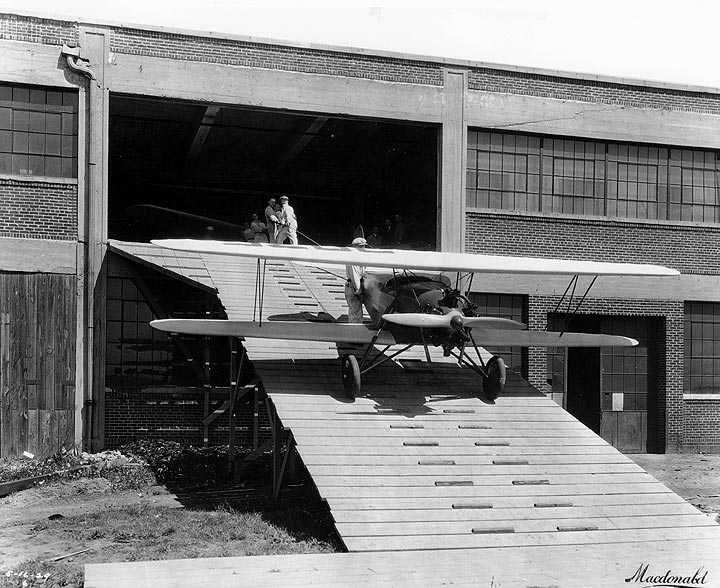 Arrow Aircraft Corporation
Developed during the early days of flight the Arrow Sport and later Arrow Model F were manufactured at a plant in Havelock, Nebraska. While following behind the popularity after the Lindbergh triumph in 1927, Arrow Sports proved quite popular but production soon scaled back in 1930 after the Stock Market Crash of 29. By 1939 the factory was closed and the company was no more. In 1944 the Goodyear Company acquired the property and soon utilized it initially as a fuel-tank manufacturing facility for the war years but later became a hose and belt plant. It remains so to this day although common knowledge in Lincoln states that the factory will probably close in the next decade.

An Arrow Sport hangs from the ceiling in the Lincoln Airport terminal. Some planes are still airworthy and flown today across the country.

Arrow Airport

Located directly west of the former Lincoln landfill (Now Boosalis Park), Arrow Airport showed up on aeronautical charts in 1929 and was utilized initially by Arrow Aircraft as a testing location for its new airplanes. After the corporation closed its doors, Arrow remained as a contract flying school airfield for the Army Air Corps until 1945. From that point on it remained a small civilian airport and it has been said that the airfield was popular with parachutists. The field was closed sometime in the late 80s or early 90s and sits empty today.

Under Construction...stay tuned for updates!