Some old photographs taken on the flightline at Lincoln Air Force Base during various events.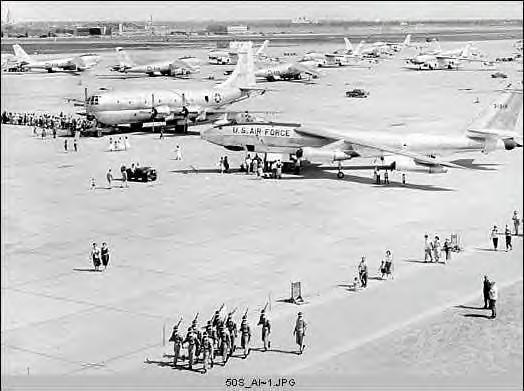 A lower-resolution photo during an air show. Note the Air Policeman formation at the bottom of the screen.
During another air show. Note the KC-97 parking pattern at the edge of the tarmac. Aside from the B-47s in the photo, on the right you can see a P2V Neptune and an F9F Panther fighter plane (both presumably from Naval Air Station Lincoln). To the left you can see the tail of a C-124, a double-decker transport often supporting SAC. A C-47, a Beech 18 and perhaps a P-39 Airacobra fighter?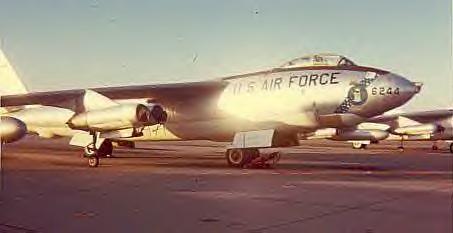 A great photo of a 307th B-47 on the flightline, thanks to James Villa for this photo.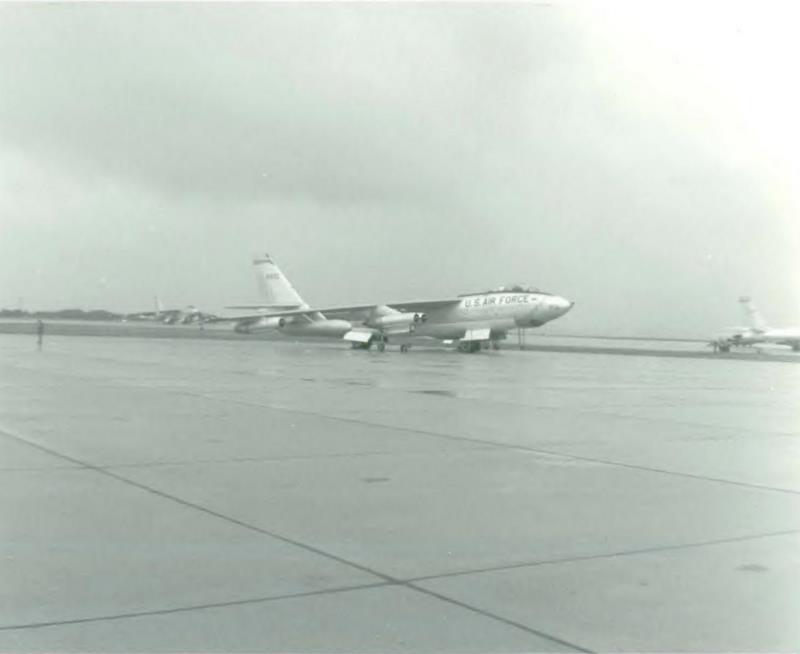 Another great shot of a B-47 on the line at Lincoln. Photo thanks Jim Villa.