Ken Fisher


Electric Power Production Technician
(551st Strategic Missile Squadron)
A strong friend the the site nearly since its inception in 2000, Mr. Fisher served with the 551st SMS as well as with the base fire department towards the end of Lincoln's existence. Today he serves with the 551st Strategic Missile Squadron Association as well as being an influential figure with New York City's massive communications network.
Thanks Ken for the photos as well as the many, many years of assistance for the site and the mission of perserving Lincoln's great history.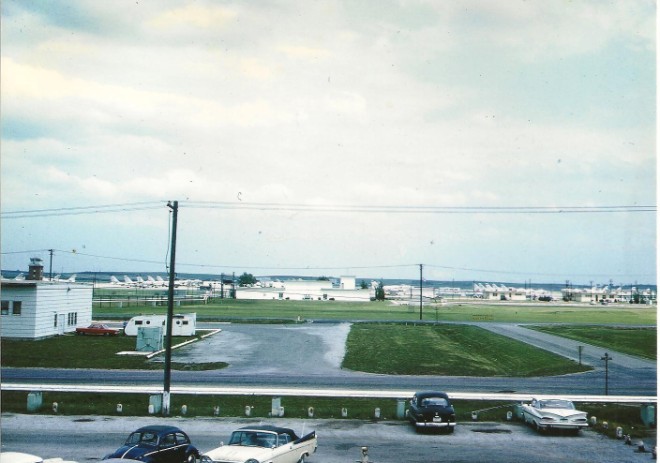 Ken informs us that this picture was taken from the 551st SMS barracks looking towards the flightline. The bowling alley is visible on the left side of the screen (as well as the old CAA control tower poking out above and behind it). The 307th's A&E shops are visible near the center and some squadron operations buildings are located to the right of this. Of course a stark point of this photo lies in the rows and rows of parked B-47s. The striped tails are barely visible indicating I believe 307th BW bombers.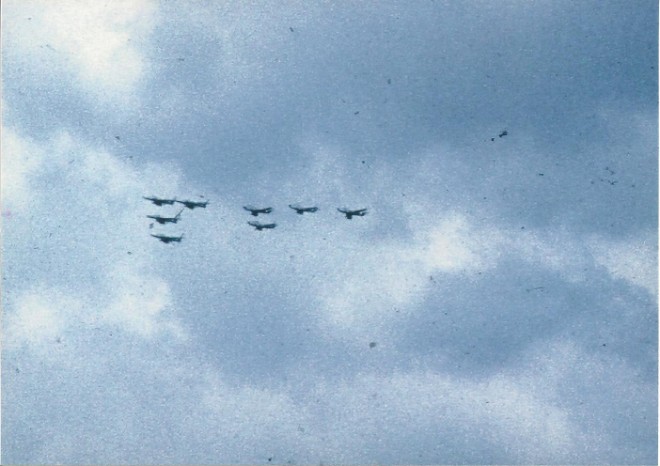 This has to be a rare photograph almost certain to be taken near November 1964 when the Nebraska ANG changed their mission from air-defense to reconnaissance. To the left the "new" RF-84 Thunderflashes flying the lead in front of the aging F-86L Dog Sabres of the Nebraska Air National Guard. These F-86s are destined for the scrapyard while the RF-84s served on to 1972 when replaced by RF-4 Phantoms.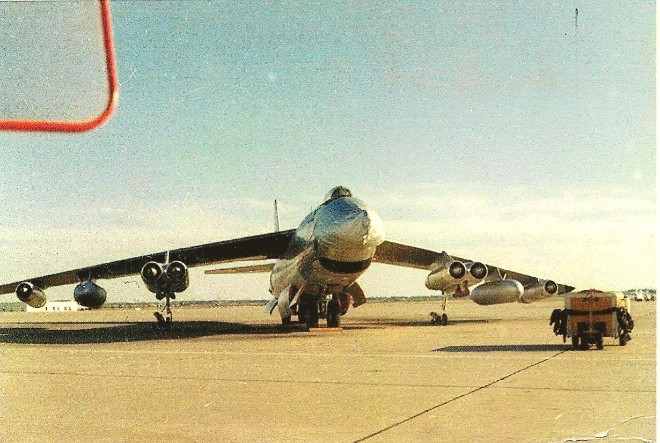 A B-47 parked along side its ground companion, a power-assisting start-up cart.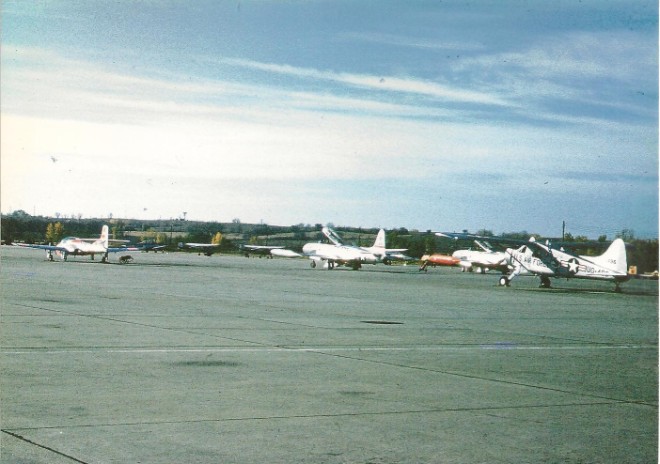 After publishing a bit on the "support aircraft of Lincoln" Ken sent me this photo of Lincoln's support planes. To the far left in the foreground is a T-37 "Tweet" followed by two T-33 Shooting Stars and closer to the camera a U-6 Beaver (supporting 551st SMS operations). Largely the T-33s and T-37 probably existed for pilots to get flight hours in jet aircraft. In the background we can see single-engined (possibly Cessna T-72s?) and perhaps a T-6 Texan likely belonging to the SAC Aero Club.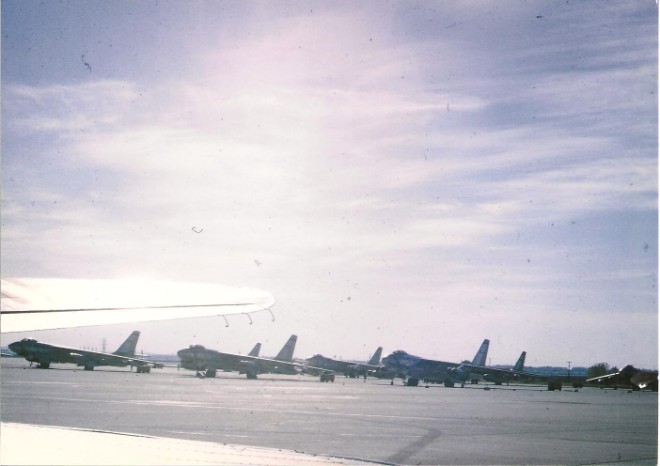 Great photo of B-47s parked on the south ramp. Here we can see seven of the many more B-47s deployed at Lincoln.