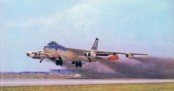 ______________________________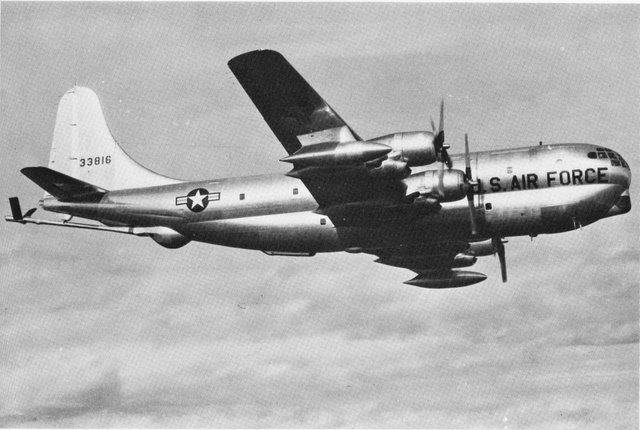 ______________________________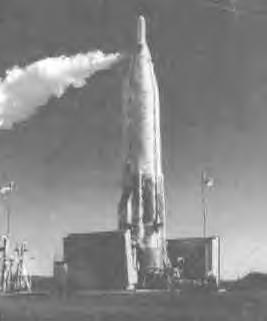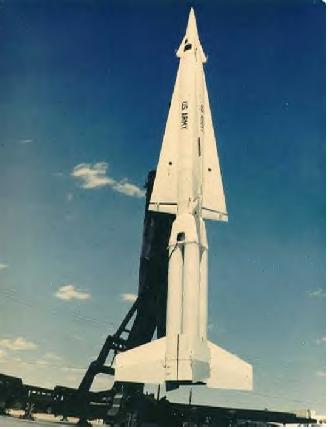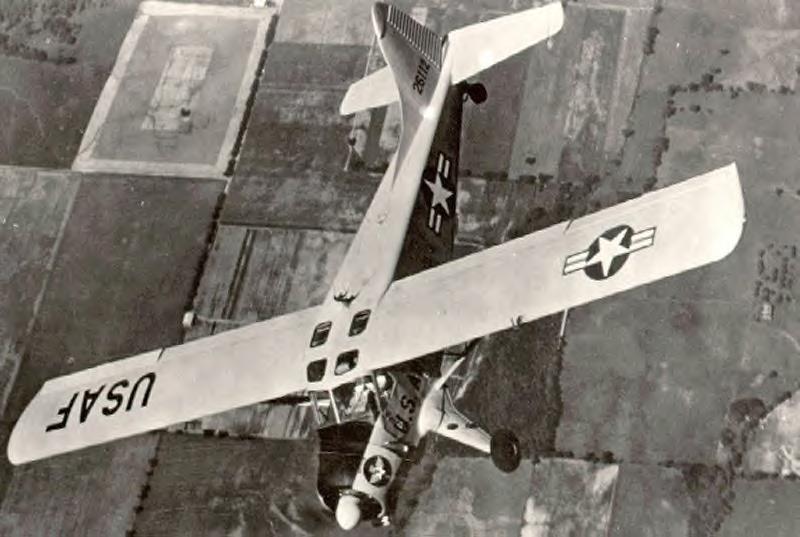 Welcome to the
Lincoln Air Force Base Online Museum
Re-activated from its days as a World War II Army Airfield in 1952, Lincoln Air Force Base largely symbolized the rise of the Strategic Air Command as a massive American deterrent force until its decline in the mid 1960s. Operating at the height of the Cold War, it operated at least 100 B-47 bombers, 30 KC-97 tankers, 12 Atlas-F ICBMs and was ringed by a 24 Nike-Hercules SAMs.

During 1962, Lincoln bombers and its Atlas-F missiles stood at the ready with the advent of the Cuban Missile Crisis. In 1966 the base closed without firing a shot in anger and later became Lincoln's Air Park and Arnold Heights neighborhood
________________________________________________________________________________________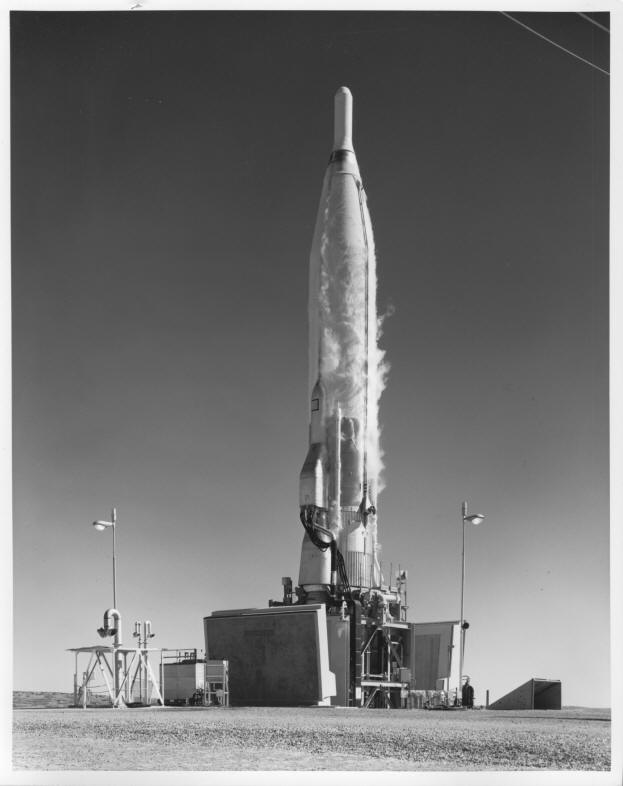 An Atlas-F missile out of its silo during a "propellent loading exercise"
- An interesting fact about the Atlas is that its internal fuel and oxygen tanks gave the missile much of its ridgid shape, meaning the missile could not stand upright on its own (the metal skin was no thicker than a dime in some places, this was done to save weight). During this exercise, the missile's internal liquid oxygen tank was filled with a non-volitile nitrogen gas to maintain its shape, but in order to fire liquid oxygen was pumped in which readied the missile for firing. This was a dangerous task -Photo from siloworld.net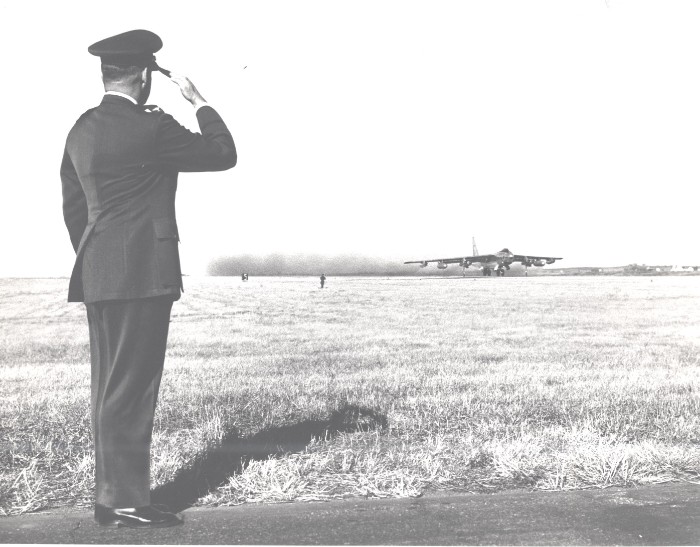 Col. Clifford James Moore, Jr., 98th Vice-Wing Commander salutes the last B-47 to serve at Lincoln on December 7th, 1965
(Photo by Jim Dunlap)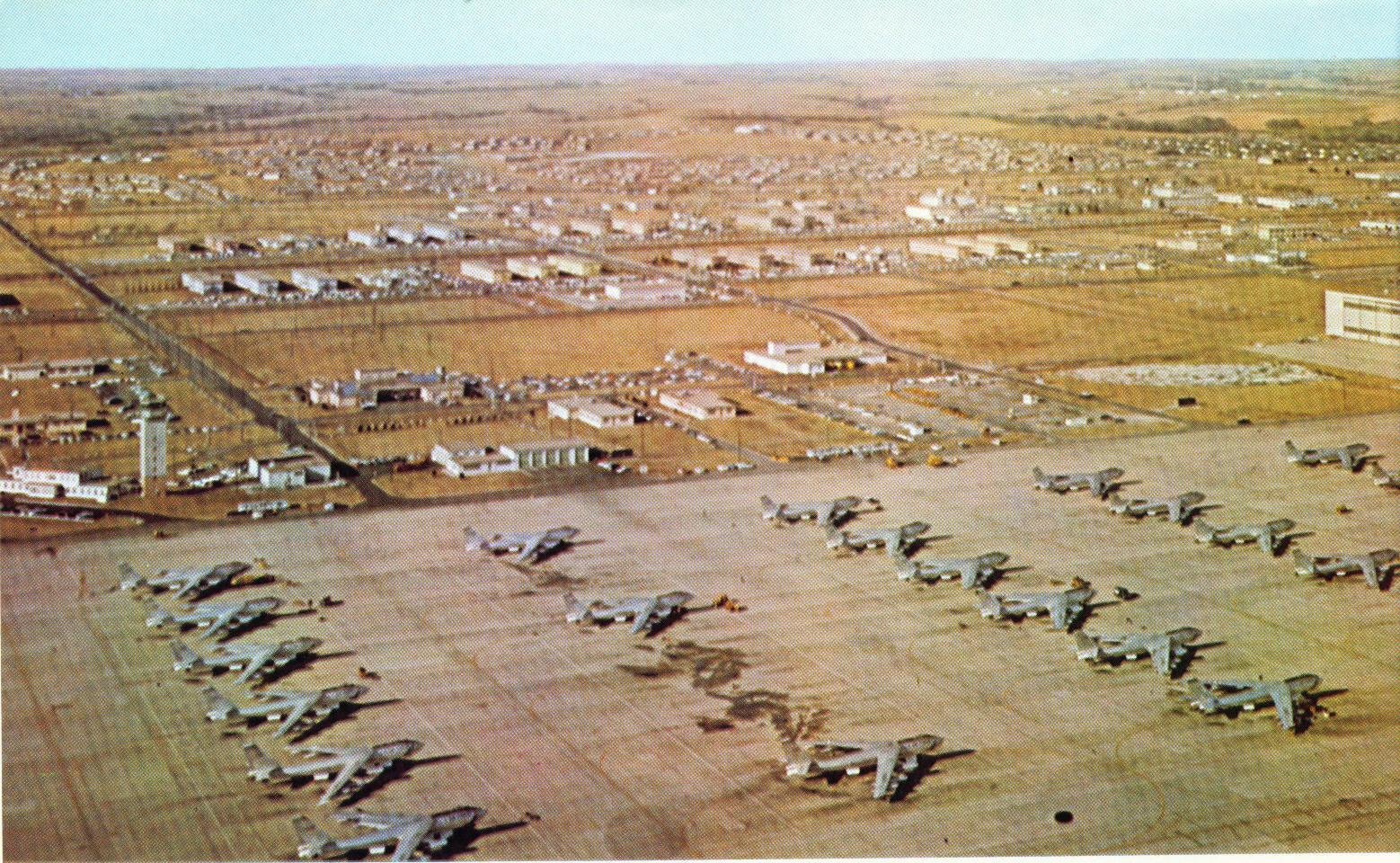 A look at the Lincoln flightline about 1963, note base operations on the far left near the tower, fire station #1 near left center, the 307th hangar on the far right and the lines of barracks in the background - Photo by James Dunlap
____________________________________________________________________________
Our Mission Statement:
Primary Role:
To preserve the history of the former Lincoln Air Force Base located in Lincoln, Nebraska, U.S.A. from 1954 to 1966 along with its veterans and workers through research, documentation and education.


Secondary Role:
To preserve the history of the former Lincoln Army Air Field, the 6th Missile Battalion/43rd Artillery U.S. Army, the Nebraska Air National Guard and the overall Cold War history of the Lincoln, Nebraska area.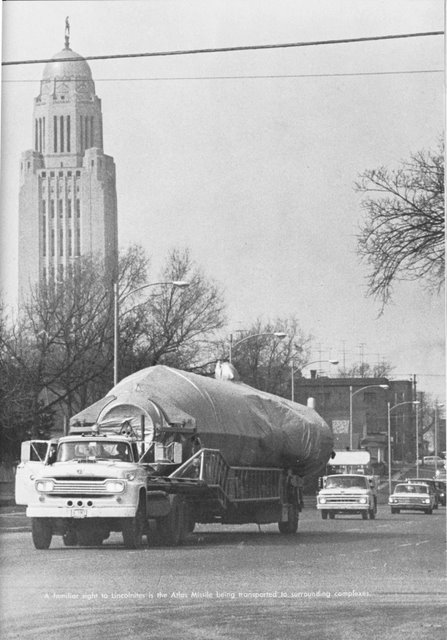 An Atlas-F Missile passing the Nebraska State Capitol on its way to a silo in Eastern Nebraska

Updates
Website Officially Created: September 7th, 2009

History page established: September 8th, 2009

Unit/Tour/Links/Contact Pages established: September 9th, 2009

98th/307th Bomb Wing/Links Pages established and updated: September 10th, 2009

Building Database Construction Progressed: September 11th, 2009

818thAD/818thCSG/551stSMS Pages established: September 12th, 2009

Links added/Building Database Construction Progressed: September 17th, 2009

E-mail link added/Domain Name established http://www.lincolnafb.org September 18th, 2009

Air Guard/Army/Building Database construction: September 26th, 2009

Chronology page established October 2nd, 2009

Building Database Updated, Nearby bases added October 30th, 2009

Building Database Updated, Bunker Complex, B-47 page added December 22nd, 2009

Building Database Updated, Atlas-F section added, flightline page added December 23rd, 2009

Webmaster's Note published December 28th, 2009

Cold War Nebraska site officially created: February 12th, 2010

551st page updated, news posted, general updates: February 27th, 2010

551st page updated (Nebraska City, Palmyra, Tecumseh), LI-01 Nike site pages established (IFC/Launcher)
Bomber Alert page added: March 28th, 2010

Reunion notice added May 4th, 2010

Lincoln Airfields page established May 11th, 2010

World War II Chapel photos posted June 6th, 2010
KC-97 Special Page posted June 20th, 2010
KC-97 Page posted October 7th, 2010

Corrections, Bldg 1120 added to database, YouTube B-47/KC-97 videos added to pages November 3rd, 2010

Support Aircraft page created (preliminary) November 3rd, 2010
98th FMS , 4362nd PACCS and updates page created November 5th, 2010
Lincoln AFB Closure page created November 28th, 2010

Updates, Changes to Closure, Berlin KC-97 and Unit Listing on November 29th, 2010

LincolnAFB.org domain now reserved through October 2012

November 29th, 2010

Added physical Lincoln AFB museum collection and request page in Webmaster's notes December 5th, 2010

Ken Fisher photos/veterans page added December 5th, 2010

Added picture December 10th, 2010

818th IS/CES page added December 11th, 2010
818th Air Police/CDS page added, Dave Albanese stories added December 12th, 2010
818th Fire crews page added December 14th, 2010

Minor Improvements December 17th, 2010

The Bomb at Lincoln page activated December 18th, 2010

818th CDS page update/Nebraska City Atlas-F page update December 20th, 2010

Buildings 1134, 1136, 1138, 1150 and 1152 added to building database December 23rd, 2010

Nebraska Aviation Museum proposal December 27th, 2010

Some Improvements December 29th, 2010

Minor Improvements December 31st, 2010

Newspaper Article post January 1st, 2011
Air National Guard Page updates January 3rd, 2011

Update Jan 2, 2011 - Due to increased interest from visitors, watch for new sections devoted to the Arnold Heights housing area and Huskerville in the coming weeks

Update Jan 3, 2011 - Will break 5,000 visitors to this site since September 2009, thanks all!

Arnold Heights Housing History posted January 5th, 2011
Col. Perry Nuhn page added January 9th, 2011

Three veteran pages added/updated January 30th, 2011

Minor corrections March 6, 2011

Created Media Page May 30,2011

Photo update September 11, 2011

Quick Update October 25, 2011

Last B-53 9MT bomb dismantled November 2011

Front page updated January 16, 2012

High-Alt Building Page Added April 29, 2012

Minor Changes January 16, 2013

With the retirement of the "A History of the Former Lincoln Air Force Base" website, we're currently in the process of constructing a new, better site dedicated to the veterans and civilians alike who served at the former
Lincoln Air Force Base.
Stay Tuned for new updates and construction!